The previous edition was cancelled due to the global epidemiologic situation at the time, and here is when we have to admit that this conversation would have been impossible were it not for the October edition of Anuga, the world's largest food fair. Traditionally, like every two years, Cologne convalescent, vaccinated or negatively-tested people only, full digitalization of tickets, or widened fair aisles – these are just some of the restrictions applied to ensure the visitors' safety at the exhibition halls at Messeplatz 1 in Cologne.
Both conclusions and experiences from organization of such a large event allow us to look with hope into the future, towards Amsterdam, Barcelona or Paris that will undertake the organization of great fair events in 2022. The repeatedly postponed private label fair in Amsterdam shows just how important trade fairs are in business strategies of Polish companies. More than 100 companies from Poland keep maintaining their participation in the event, despite the postponed dates. The MAXPOL company has been organizing the Polish pavilion in the capital of the Netherlands for many years and we are anxious to welcome Polish exhibitors once again.
When discussing trade fairs, it is necessary to has received both the Exhibitors and visitors hungry for business meetings. Precisely speaking, over 70,000 visitors from 169 countries, along with 4,600 Exhibitors from 98 nations, have shown that fairs are still possible and that they are among the best tools to acquire new customers and to maintain the existing ones. Of course, the pandemic has left its mark – entry for mention the example of Dubai – today's capital of global trade events. In this city, trade fair meetings have been taking place throughout 2021. This is unquestionably due to the high vaccination level of the local society, as well as application of sanitary restrictions allowing safer visiting of exhibition halls. MAXPOL itself offered its services in the UAE at several events, such as Yummex (the new name of ISM Middle East), Beautyworld Middle East, or Automechanika Dubai. All of this is emphasized by the unique event which Expo 2020 surely is; it can be visited in Dubai from 1 October 2021 until the end of March of the current year. As many as 2,500 Polish companies are involved in the event, including the Bogutti and Lot companies among the sponsors of the Polish pavilion.
Here we would like to wish a Happy New Year to our partners and associates. May 2022 be kind to us all and may we all meet at trade fairs.
Karol Wiśniewski, Marketing Director, Maxpol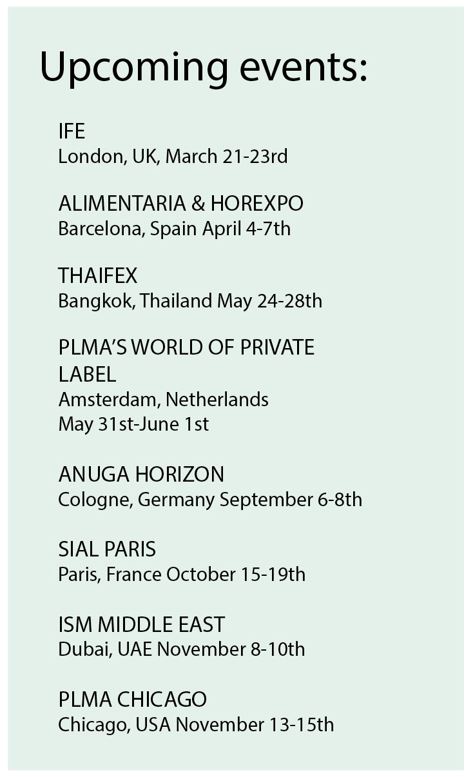 Need an exhibition space? maxpol@maxpol-targi.com.pl |
www.maxpol-targi.com.pl