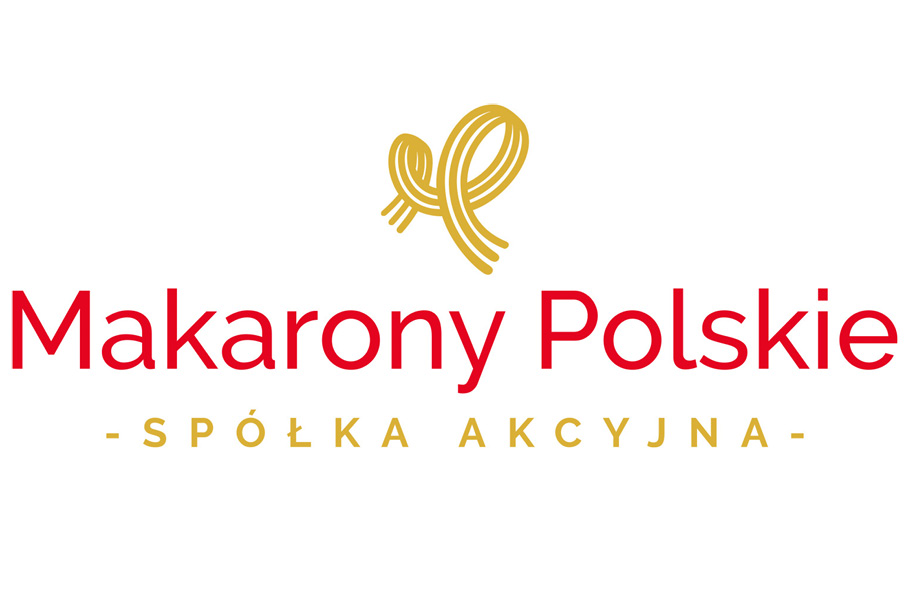 "Makarony Polskie S.A." is one of the leading and dynamically growing pasta producers in Poland, with long tradition and reach experience. The registered seat of the Company is located in Rzeszów, whereas the production plants are in Rzeszów, Czestochowa and in Korpele.
Meeting the expectations of consumers, Makarony Polskie SA offers a variety of extruded and rolled pastas. The Company offers pasta in various forms, produced from durum wheat flour or regular wheat flour. In its portfolio the Company has also products which reply to the health-promoting food trends, such as pasta made of rare spelt, buckwheat or rye flours and vegetable pasta manufactured from leguminous plants, such as chickpeas, red lentils, or green peas.
Makarony Polskie S.A.
15a Podkarpacka Street
35-082 Rzeszów, Poland
+48 17 875 30 10
biuro@makarony.pl
www.makarony.pl
tagi: Makarony Polskie , food market , sales , trade , consumer , FMCG , wholesale , retail , food products , news , new products , food industry , retail chains , grocery stores , Poland ,