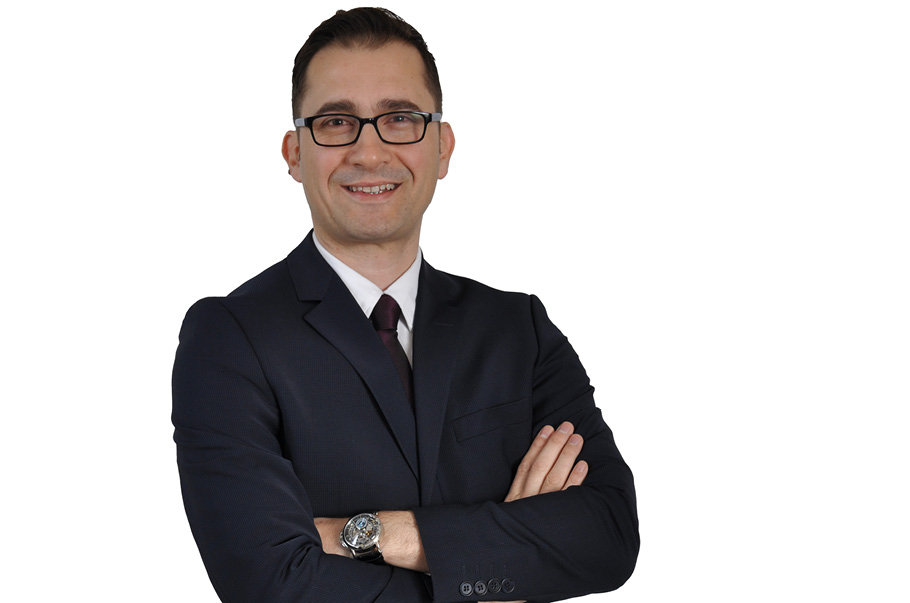 Turka is one of the biggest and fastest growing tortilla producers in Europe. We talk with Olgar Suner, Deputy General Manager at Turka Invest.
You are one of the hugest tortillas producer in Europe. How you gained this position? What is your prescription for the success?

Established in 2009, Turka is one of the biggest and fastest growing tortilla producers in Europe. Bakery industry trends and market analyzes show us that tortilla is expected to be an important product in the ready-to-eat product range. In line with this expectation, our target is to take our place among the world's leading tortilla producers thanks to our innovative and responsible approach. The most important reason behind our remarkable growth in a short period of time is that we have nearly 400 qualified and dynamic team members who wholeheartedly believe in our company's values and growth potential. Another aspect underlying our success story is that the companies that supply tortilla raw materials and produce packaging products are part of the Turka Group, to which Turka Tortilla is a subsidiary. In addition to all these, the fact that we have 2 production facilities in Poland and 1 production facility in Spain with a total indoor area of 15,000 m2 provides us with a great logistics advantage in Europe. Beyond the logistical advantage, another advantage of our production in two different EU member countries is that it allows us to access different raw materials and energy sources, which allows us to hedge our risks. The high quality standards that we have applied without compromising since the day we started production with an on-site lab is another issue behind our success, ensuring the quality and authentic flavor. Our effort to meet the demands of our customers and establish a long-term business relationship with a customer-oriented, fast and flexible service approach ensures customer satisfaction and naturally success.

Please tell us about your offer.

Range of our products includes different kind of flavors and dimensions. We offer frozen products as well. The market consists mostly of wheat and wholewheat products. Other than these products we offer our customers tomato, spinach, garlic, multigrain, corn, beetroot, vanilla, hot spice and turmeric flavors. We are the first producer of 30 cm 80 gr, 32 cm and 35 cm tortilla in Europe. The highest quality, food security, hygiene standards are applied at our production sites. We guarantee a strict IFS policy, ISO, HACCP standards which addresses food safety and management of product quality in food and ingredient manufacturing.  We give more attention to our customer demands and therefore we have Halal, Vegan certificates. We can also produce Kosher products upon request. Traceability is secured from the raw material on.

The offer of Turka includes also private label. What are your possibilities in this sector? What do you offer in private label cooperation?

Beside our four own brands – Turka, Tortillove, Mexilla and Kamar- we give tailor-made service to our customers all around the world. We offer many range of dimensions from 15 cm to 35 cm. Having facilities in Poland and Spain we can offer competitive prices to our customers who demand private label. With the support of our marketing team, our customers will be able to configure and design the scale, weight, flavor and package design as they wish. We are always proud of offering our clients fast and tailor-made with the help of our highly qualified staff.

On which markets are your products available? What are your plans for the future, on what markets you plan to put your products in the future?

Our clients come predominantly from three sectors: retail, foodservice and B2B. Our strategic locations in Poland and Spain allow us to cater to over 60 countries and ensure fast delivery in a changing global market. Our products are available on markets across whole Europe and popular among the customers of biggest supermarket chains in Europe and MEA. Apart from our facilities in Poland and Spain, we are planning to expand our business in other continents in the years to come.
 
The choice of the best ingredients, responsible production and distribution – please tell us about the actions connected with environmental protection. How important is this aspect for your company?

Environmental sensitivity is a criterion that we focus on highly both in production processes and in supplier selection. Strict implementation of this principle is among the top priorities of the company's top management. It has been adopted as the basic policy of our company to continue our productions with clean energy sources as much as possible. In this context, we have come to the end of the construction work on solar energy to meet all of our energy needs in one of our production facilities.

Thank you.




tagi: food market , sales , trade , consumer , FMCG , wholesale , retail , food products , news , new products , food industry , retail chains , grocery stores , Poland ,