The Polish people are increasingly reaching for private labels. This can be seen in the sales data of E.Leclerc Polska
Thursday, 13 October, 2022
Food From Poland 39/2022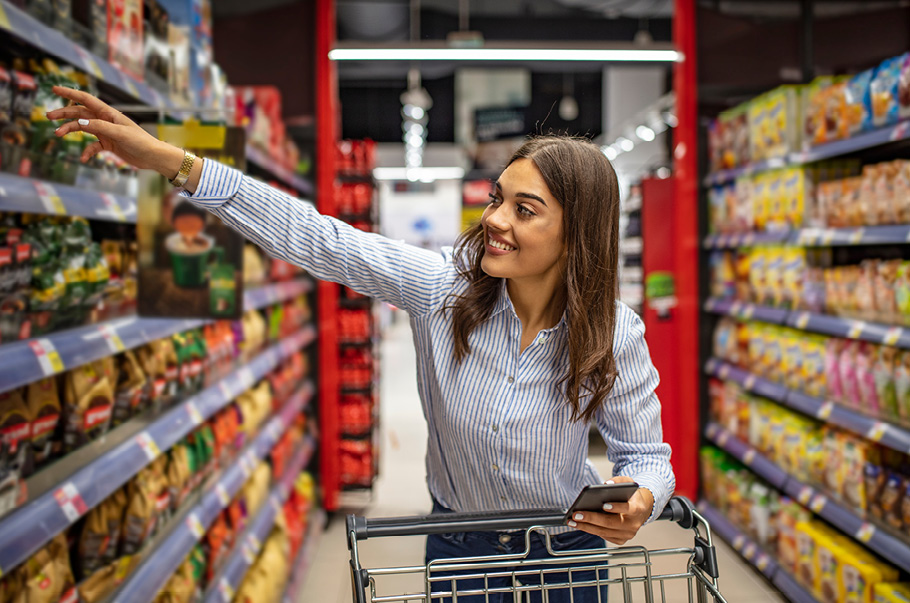 This June, as shown by the latest survey by NielsenIQ, the share of private labels in the market has been the largest ever, comprising 21.1%. According to the survey, 23% of consumers treat private labels as a way to limit their expenses. The growing trend is also confirmed by the sales results of E.Leclerc.
An increase in value by 18% and in quantity by more than 6% – this is the private label sales dynamic E.Leclerc Polska may boast of. As noted by Jacek Stachoń from E.Leclerc Polska, "the sales are still growing". This applies specifically to the Wiodąca Marka (Leading Brand) – an E.Leclerc brand currently offering nearly 3,000 products.

The growing share of private labels in the entire FMCG market is additionally evidenced by the latest data of NielsenIQ, showing the largest share ever of such products. As the analysis shows, price still remains of primary importance to customers. 7 out of 10 buyers declare their knowledge of food item prices, while 8 out of 10 look for promotions while shopping.




tagi: food market , sales , trade , consumer , FMCG , wholesale , retail , food products , news , new products , food industry , retail chains , grocery stores , Poland ,