Netto is expanding its distribution network with a warehouse in Teresin
Tuesday, 24 August, 2021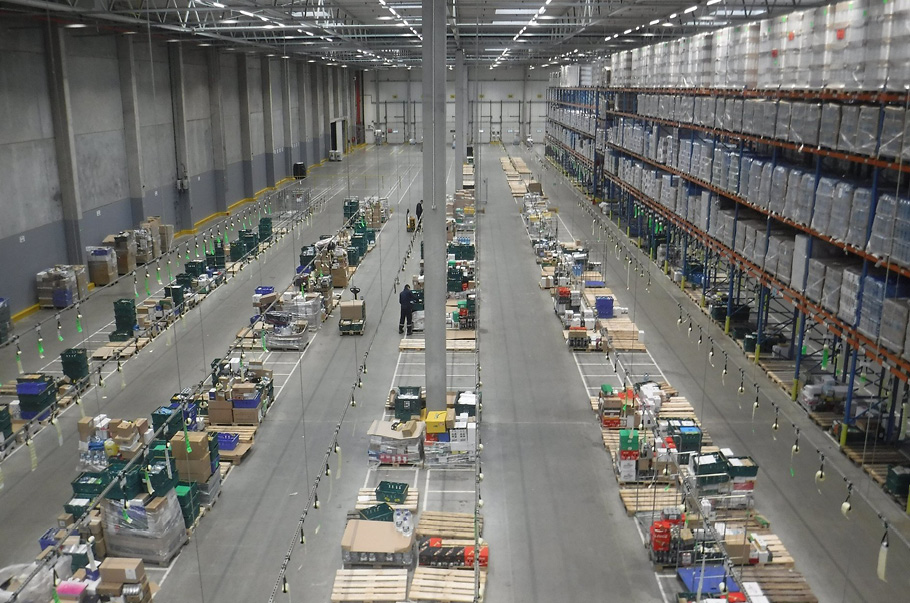 The existing Netto logistics base is expanded by a distribution center in Teresin. It was taken over by Salling Group, the owner of the Netto chain, as a part of the purchase of the Polish part of Tesco business. After the preparation phase, ending with the stocking up phase in the last week of August, the Teresin warehouse begins servicing Netto stores located in the eastern and central part of Poland. Thus, Netto warehouse space, also expanded in May by a warehouse in Gliwice, previously serving the Tesco chain, grew to 176,000 sqm.
The Danish chain started this year with three distribution centers, located in Motaniec, Koptkowo and Domasław. As part of taking over the Polish part of the Tesco business, Salling Group acquired, among others, shops and two new distribution centers: in Gliwice and Teresin. The first of them started operating in May this year. The center in Teresin commenced the stocking up phase on August 9, while its first shipment to serviced stores took place on August 23.

'The ultra-fast takeover of almost 300 Tesco stores requires from us great flexibility and an efficient logistics network. The two acquired distribution centers perfectly meet our needs from the point of view of their geographical location. The warehouse in Gliwice allowed us to significantly relieve Domasław and ensured further development in the south. Teresin, on the other hand, will enable us to develop quickly in the central and eastern part of the country. Both locations are also strategic from a transport and cost point of view. Even before the takeover of Tesco, when we were analyzing our logistics network, we planned to open our new warehouses almost exactly at these points,' says Przemysław Podsiadły, Head of Supply Chain & Logistics Netto.

The distribution center in Teresin has a total of 225 loading and unloading ramps and four temperature zones that allow goods to be stored in appropriate conditions. The warehouse will serve shops located in the following voivodeships: Masovian, Greater Poland, Łódź, Warmian-Masurian, Świętokrzyskie, Lublin and Podlasie. At the time of its launch, it will be 75 stores.

The new distribution center is 52,000 sqm of warehouse space. The distribution area of Netto increased by the same amount in May this year, thanks to the opening of a warehouse in Gliwice. This means that in 2021, Netto warehouse space increased from 72,000 sqm up to 176,000 sqm, so more than twice.

'By taking over the distribution centers in Gliwice and Teresin, we actually gained twice as much space than we needed. In the first phase of the conversion process from Tesco to Netto, having additional warehouse space was convenient for us, as it allowed us to distribute the equipment to the opened stores, but now we must focus on reducing this space. One of the scenarios we are working on is subletting space to external companies. We are ready to talk with interested,' says Przemysław Podsiadły.




tagi: Netto , distribution network , warehouse , Teresin ,