Dino's network numbers 977 stores 202 newly-opened stores in 2018
Friday, 04 January, 2019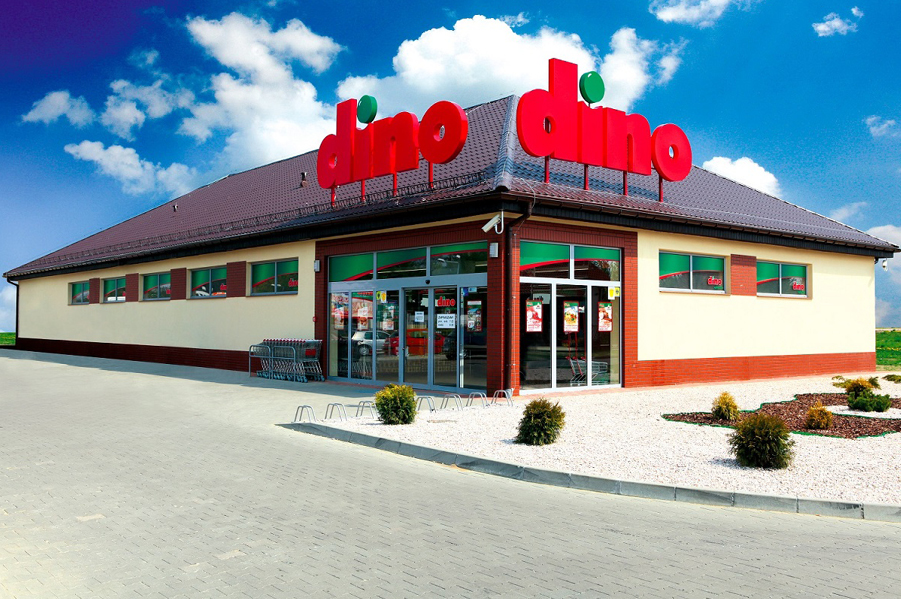 Dino Polska S.A., one of the fastest growing retail grocery networks in Poland opened 202 new stores in 2018, compared to 147 in the previous year, signifying 37% growth year on year. That means that as at 31 December 2018 Dino's network now numbers 977 stores. In Q4 alone, it opened 82 stores.
The total selling area in Dino stores at the end of 2018 was 375.7 thousand square meters, up 27.3% from one year ago. Robust market conditions, including rising consumption have been conducive to the Company's expanding business size.

"2018 was another year in which the Dino network rolled out rapidly - we opened a record-breaking number of new stores in the history of our business, while outstripping the number of openings planned for last year. In the last three years we have doubled the number of our stores. Today, we nearly have one thousand Dino stores. This was possible because of our fine-tuned growth strategy and the trust our clients place in us. We take note of Poles' evolving preferences ensuing from their ever more active lifestyle and we respond to them quickly, thereby making it possible for our clients to do their daily shopping in comfortable conditions, at affordable prices and in close proximity to their homes. We devote extensive attention to refining our offering – everyday, we are providing more choice by adding new products and offering attractive promotions", says Szymon Piduch, President of the Management Board of Dino Polska S.A.

The rollout of the Dino store network is accompanied by logistics development. In 2018 Dino Polska opened its fourth distribution center in Rzeszotary in Lower Silesia to enable the company to open more stores.  

"We are growing faster than the market and we have ambitious plans when it comes to further development. In 2019 we want to continue pursuing our organic growth strategy. In 2018 the macroeconomic environment acted as a strong tailwind, in particular on rising consumer demand underpinned by rising employment and positive sentiments among households. We expect these positive trends to persist in 2019", adds Szymon Piduch, President of the Management Board of Dino Polska S.A.




tagi: Dino Polska S.A.,