Dino's network now has 775 stores 147 new store openings in 2017
Friday, 05 January, 2018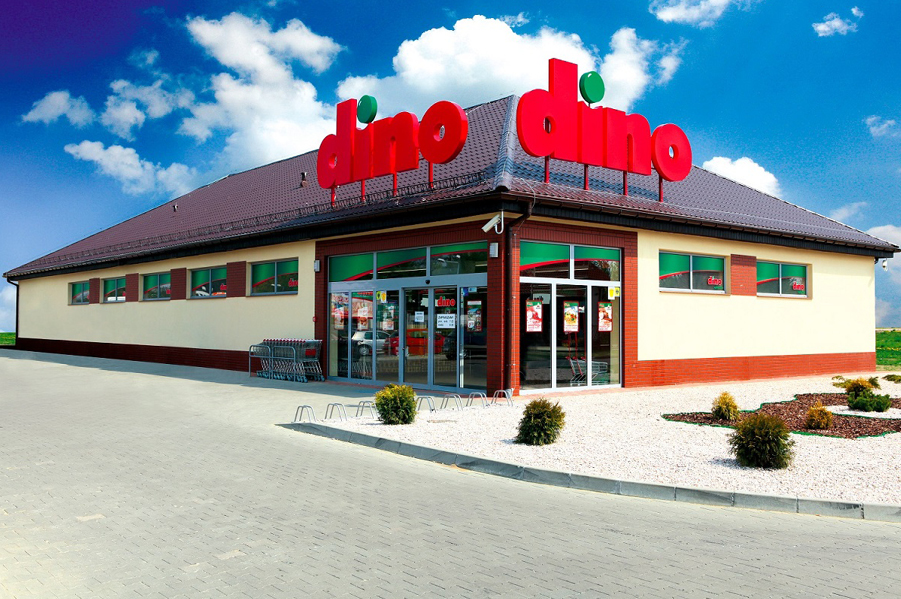 Dino Polska SA, one of the fastest growing retail grocery networks in Poland opened 147 new stores in 2017, compared to 123 in the previous year, signifying 20% growth year on year. In Q4 alone, Dino completed 57 new openings and as at 31 December 2017 it has 775 stores.
2017 was yet another year of rapid organic growth. Sound market conditions, including rising consumption and the resurgence of inflation have been conducive to the Company's burgeoning magnitude of business.

"In 2017 we opened a record-breaking number of new stores in the Company's history of operations. In line with our announcements, we exceeded the number of new store openings we achieved in 2016. We accelerated the pace of opening new stores in H2 2017, especially in Q4. We are also gradually enlarging our land bank to build new stores. The business model we have adopted in conjunction with owning our own land and real estate affords us greater operating flexibility while facilitating rapid growth", says Szymon Piduch, CEO of Dino Polska SA.

"We are growing faster than the market. The macroeconomic environment and overall market conditions are providing us with an additional tailwind. Poles' income and consumer spending are on the rise while our supermarket model is fully aligned to consumer trends. In 2018, we expect to see these positive trends continue", adds Szymon Piduch, CEO of Dino Polska SA.

In 2017, the Dino network opened 147 stores in 12 voivodships (regions). The total selling area at the end of 2017 topped 295 thousand square meters, up 23.8% from one year ago. The number of employees is climbing quickly. The Dino Group's headcount at yearend 2017 was 12.9 thousand employees while it was 10.6 thousand in 2016.

The Company owns most of the land and properties, in which Dino markets are located. Blending this with its smoothly operating business model has enabled the Dino network to grow rapidly in recent years during which it expanded its number of stores from 111 at yearend 2010 to 775 at the end of December 2017. The Company's midterm strategic objective is to surpass the number of 1,200 stores by the end of 2020.




tagi: Dino Polska,